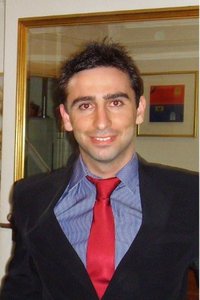 Hello and welcome to my site! Here you will find information about personal and academic aspects of my life so far. I received my BA in Education from the University of Crete, Faculty of Education. As part of my BA studies, I participated in Erasmus programme which gave me the unique opportunity to study for one semester at Bath Spa University, School of Education. Then, I gained a Master's in Special and Inclusive Education from the University of Worcester, Institute of Education.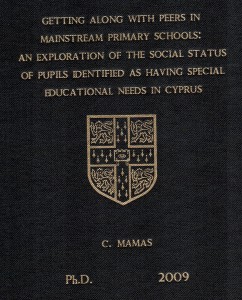 In 2009, I completed my PhD in Education (Inclusive Education) at the University of Cambridge, Faculty of Education. My PhD research concerned the social status of pupils identified as having special educational needs within mainstream primary education in Cyprus. A recent publication Pedagogy, social status and inclusion in Cypriot schools elaborates on the relationship between pedagogy, inclusion and social relationships within five mainstream primary schools in Cyprus.
I am currently working as a Marie Curie Research Fellow at the University of California, San Diego – Department of Education Studies. My research mentor is Prof. Alan J. Daly who is also the chair of the department. Prior to the fellowship, I worked as teacher at Plymouth Greek School and as a lecturer in Early Childhood Studies and Education with Plymouth University, Plymouth Institute of Education.